Photos From Our Past Classes
You may purchase your student E-book and follow along with the Instructor led DVD or you can purchase the printed book at the time you arrive for class from the Instructor.
These fees are separate from the course fee as outlined in the registration page of this website.
Basic Life Support (BLS) for Healthcare Providers Student eBook
An electronic equivalent of the printed version, 90-1038.
Item Number: 90-1038EB
Item Cost: $ 12.00
This amount is payable to the online vendor as specified in the link.
Purchase your E-book here.
Take your electronic reader, such as your i-pad or kindle, with you to class. You will need it.
Need a CPR card today? We offer skills check offs for the online course every

day. If you can not make it to one of our regularly scheduled classes and need a

card immediately, do the online course at

www.onlineaha.org

and call (503) 538-2610 to make an appointment for the skills check. The skills check off fee is $35.00.

These prices include all training materials and a 2-year certification from the American Heart Association.
*These prices do NOT include the cost of the mandatory American Heart Association student manual.*
Students may either provide their own textbook or request that CPR Professionals provide one for them at an additional cost of $15.00 per book.

Textbooks are also available to purchase on line at eworldpoint.com.



Have your aed check monthly
CPR Card Replacement: Within the valid 2 year period you can replace your card if it gets lost, stolen, or destroyed. Must have date of class your name and address.
Cost is $23.50
Check Visa MasterCard to get replacement card

---

We will come out to your site and check your AED and will check for AED Signage and nothing is blocking the AED and that the AED if in a case make sure that the alarm is working. Pads are in date and battery is in working order.

AED check without a class $65.00 and each one after $15.00

with class $15.00 dollars more
AED Monthly Check Sheet


---
American Heart Ass. Bloodborne Pathogens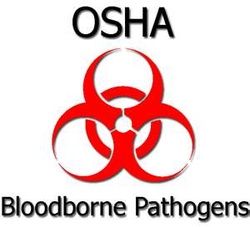 The Heartsaver Bloodborne Pathogens course is designed to meet Occupational Safety and Health Administration (OSHA) requirements for bloodborne pathogens training when paired with site-specific instruction.

Heartsaver Bloodborne Pathogens Course is a classroom course that teaches employees how to protect themselves and others from being exposed to blood or blood-containing materials. This course is designed to meet Occupational Safety and Health Administration (OSHA) requirements for bloodborne pathogens training when paired with site-specific instruction.
This course is designed for anyone with a reasonable chance of coming into contact with bloodborne pathogens such as:
• Correctional Officers
• Childcare workers

• Security guards
• Maintenance workers
• School personnel
• Hotel housekeepers
• Health and fitness club staff
• Tattoo artistsCost for class is $40.00 per person 1 to 1 1/2 hours
---
BLS for Healthcare ProvidersBCLS/CPR
(Basic Cardiac Life Support)

This class is for any healthcare provider or any student going to be a healthcare provider, i.e. doctors, nurses, PA's, dental assistants, dentist, dental hygienist, respiratory therapists, paramedics, EMTs, etc.

NOTE: Participants do not need to be a healthcare professional to take this course.

Delivery Format
Traditional (Instructor and video)

Content/Modules
• Basic Life Support for Healthcare Providers
• Adult and pediatric CPR (including 2-rescuer scenarios and use of the bag mask)
• Foreign-body airway obstruction
• Use of automated external defibrillation with CPR

Features
•This CPR course is designed to teach the skills of CPR for victims of all ages, use of an automated external defibrillator and relief of choking.
• A student CD, included with the text, contains supplemental information for interested
students on topics such as stroke, cardiac arrest, and special resuscitation situations.
• The CPR course is video-based with instructor-led discussion and simulation. Students participate
in, practice and complete various skills and learning stations.
• Ideal for learners who prefer group interaction and feedback from an instructor while learning
skills.

A CPR Course completion card will be issued when students successfully complete written test and skills test Audience
For healthcare providers – for example, EMS personnel, physician assistants, physicians, nurses, nursing students, respiratory therapists, pharmacists, dentists, dental hygienist, dental assistants, and others who must have a credential (card) documenting successful completion of a CPR course.

Cost: $62.00 per person

---

73American Heart Association
Delivery Format
Traditional (Instructor and Video)

Content/Modules
• Adult/Child CPR with mask
• Adult/Child Choking
• Adult/Child AED
Optional:
• Infant CPR with mask
• Infant choking

Features
• Modular format creates course flexibility
• Ideal for learners who prefer group interaction and feedback from an instructor while
learning skills
• Each student receives the highest quality course materials to supplement their learning
• Student CD-ROM (included with student workbook) includes additional information on
CPR and AED that students can reference after the course

A CPR Course completion card will be issued when students successfully complete a skills test Audience
Designed for employee training at companies, corporations, businesses or other entities.
For employees and/or designated first responders who have a duty to respond to a cardiac emergency because of job responsibilities or regulatory requirements.


$73.00 per person

---
Heartsaver cpr first aid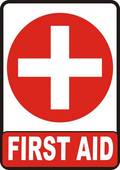 CPR/AED/First Aid
-Delivery Format
Traditional (Instructor and Video)

Content/Modules
• Adult first aid (general principles, medical emergencies and injury emergencies)
• Adult/Child CPR with mask
• Adult/Child AED
• Optional: Environmental emergencies Infant CPR with mask

Features
•Modular format creates course flexibility
•Ideal for learners who prefer group interaction and feedback from an instructor while learning
skills
•Each student receives the highest quality course materials to supplement their learning
•Student CD-ROM (included with student workbook) includes additional information on CPR,
AED and first aid content that students can reference after the course

A CPR Course completion card will be issued when students successfully complete a skills test Audience
Designed for employee training at companies, corporations, businesses or other entities.
For employees and/or designated first responders who have a duty to respond to a first aid or cardiac emergency because of job responsibilities or regulatory requirements

$73.00 Per Person
---
Copyright CPR Northwest Inc. 1995 - 2015